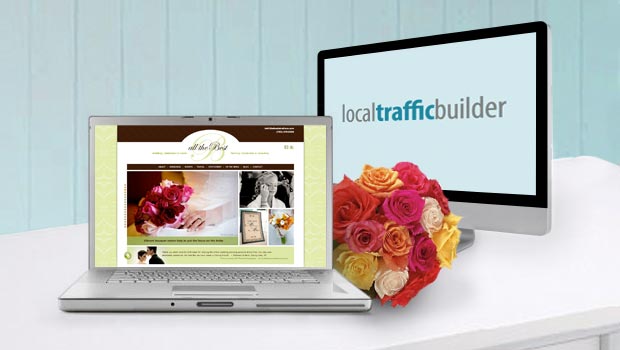 When All the Best was born in 2004 I knew that I had to have a website up and running before doing one bit of advertising or marketing. I was fortunate to have a friend from high school who created that first ATB website. It was good enough to attract my first client before I had even left my full time job.
Webmaster #2 was my cousin (well 2nd cousin). She didn't like the way the first website was done on the back end so she redid it. Now I was paying someone to do this. With her the website went through two complete changes.
My next webmaster was recommended by a trusted business partner. He helped me do another total redo. After a one on one session with Alan Berg after one of his seminars I had a laundry list of changes. Webmaster #3 had just gotten a full time job and didn't have the time that he once did so we were forced to part ways.
The website being revealed today was done by Vanessa and her team at Local Traffic Builder. This was truly a cooperative effort that may have taken a little longer than I expected but (I think) was totally worth the wait!
Can't wait to hear what you think!!