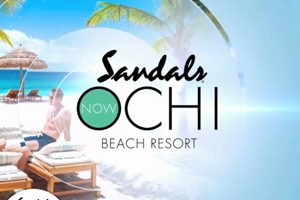 Sandals Ochi Beach Resort was formerly known as Sandals Grande Rivera. By any name it is a sprawling property that has two sides – Seaside and Hillside – and a total of 15 restaurants that are available to all guests.  There is constant shuttle transportation available between the two. If you're in a suite in the Hillside Butler Village you have literally 24 hour access to a butler driven golf cart.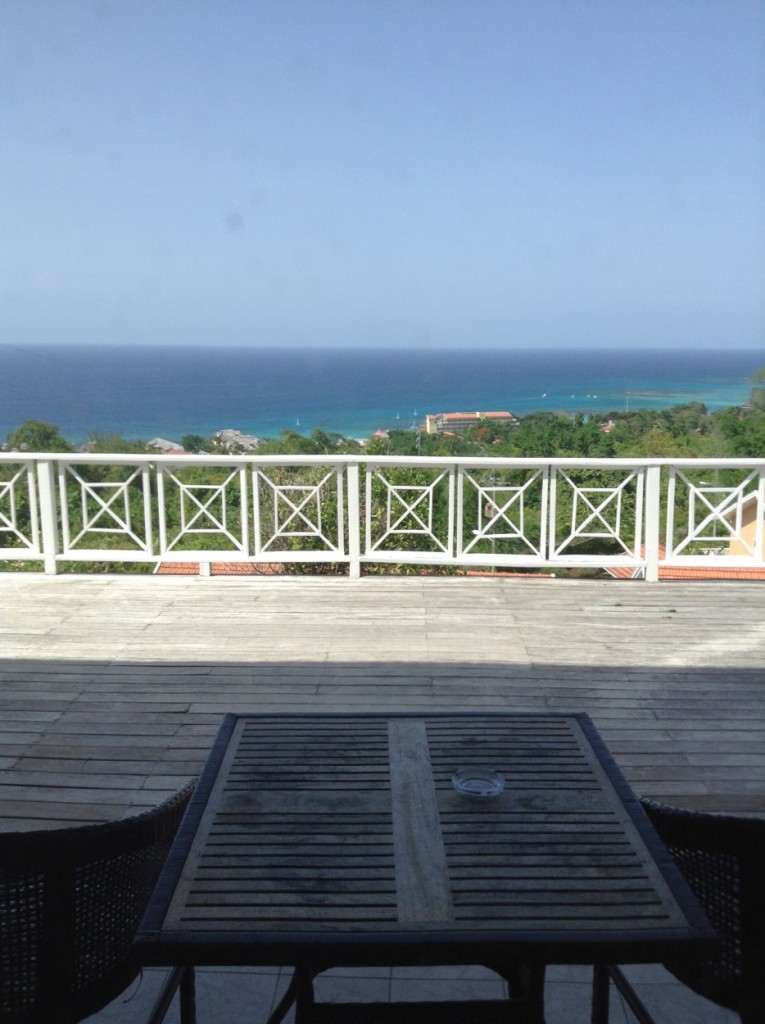 Our tour started on the Hillside. The views from the top are spectacular. There are private and semi-private villas, some with their own pools. There's a rock climbing wall, shuffle board court, and dozens of places to host a wedding ceremony and reception including a permanent tent that can hold up to 350 guests. There's also a huge swimming pool.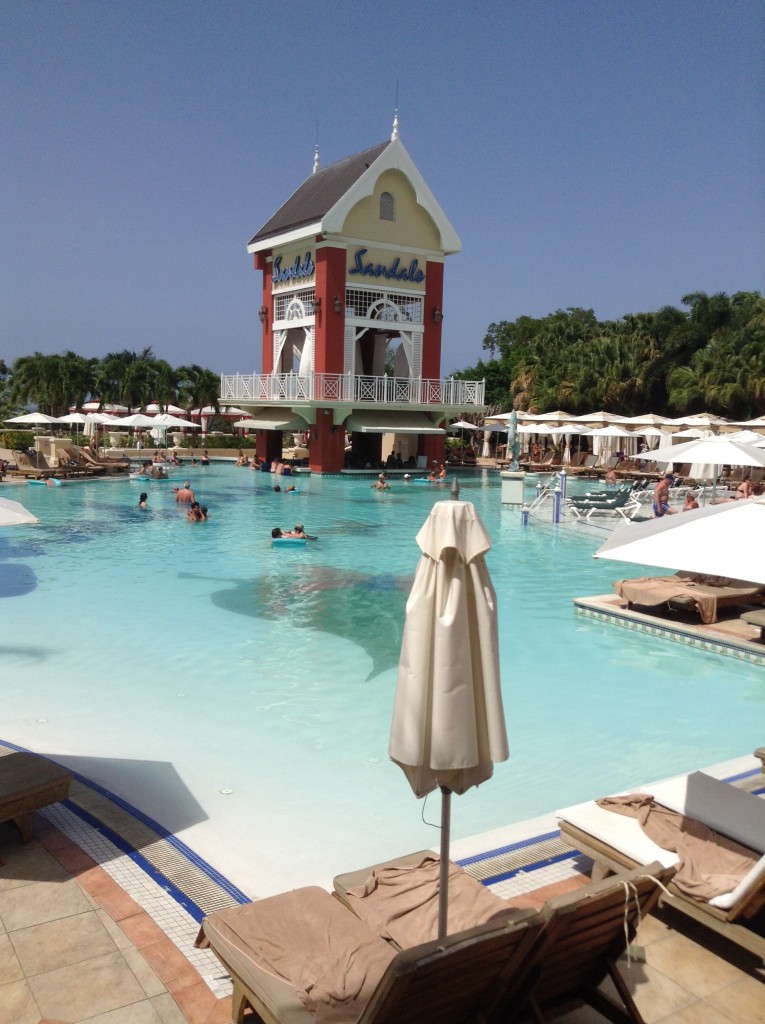 Go back down the hill and across the street and you'll be in the Seaside Village. A weekly white party and chocolate buffet is located at the Manor House. We saw a man and a woman walking around among the guests covered in chocolate. There were chocolate cakes, chocolate cocktails, chocolate candies, and chocolate covered fruit. More ways to serve and eat chocolate then I have ever seen!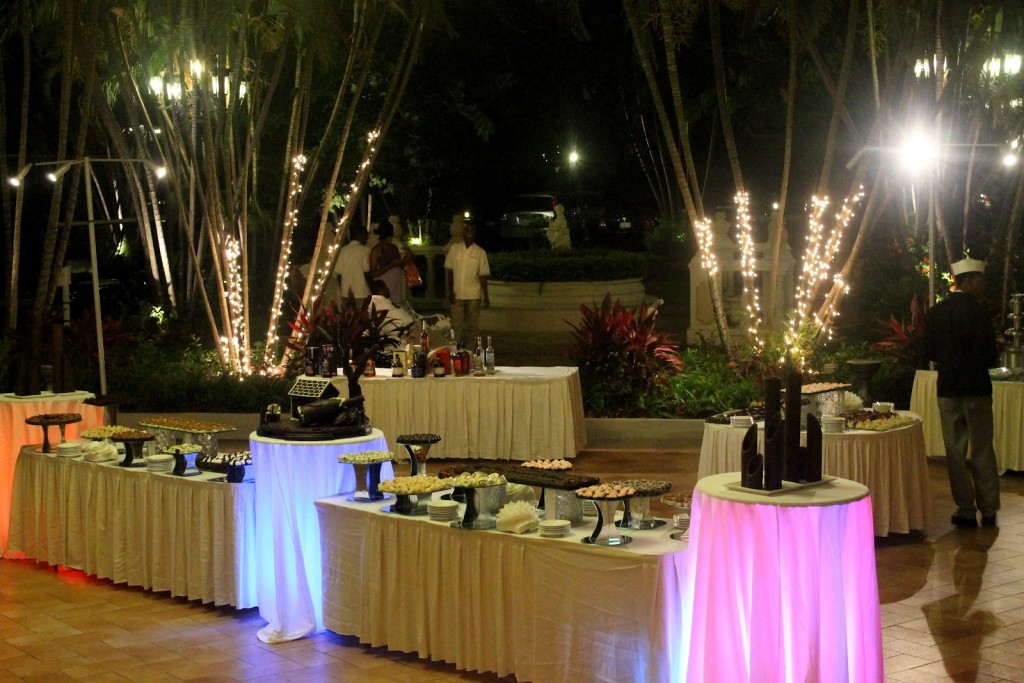 Sandals Resorts has a Loyalty Recognition Program.  We met a woman who was proudly wearing her gold sandals pendant for achieving (way beyond) the Platinum Level.  Everyone knew her by name and asked about her husband (who had already gone to bed).  When asked why they kept coming to Sandals she said "My husband and I have been to many other hotels and resorts around the world. We keep coming back to Sandals because we love it.  We are treated like this no where else.  Who wouldn't want to keep coming back?"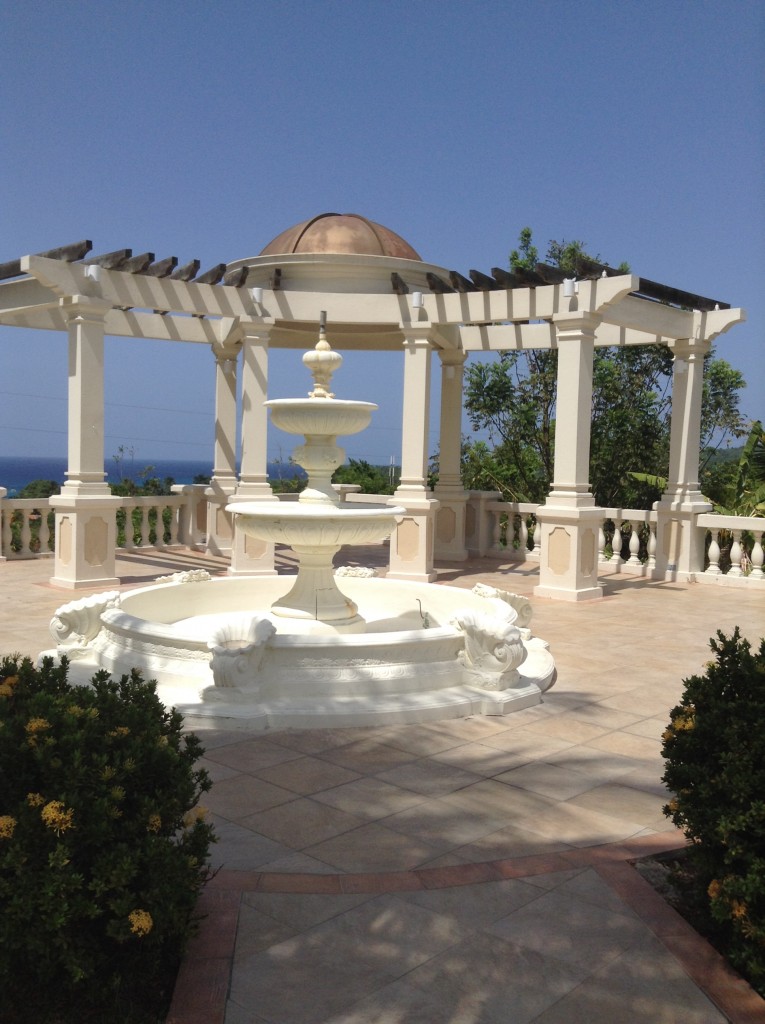 The Ochi Beach club is accessible to guests from both Sandals Ochi Beach Resort and Sandals Royal Plantation.  The gazebo at the end of a boardwalk features a hand carved ancient door (said to be good for fertility) and views of the ocean from a hidden hammock or lounge chair. There's a pool, bar, fire pit patio, volleyball court, and food service. You can have a set up for a wedding reception or corporate dinner on the long pier.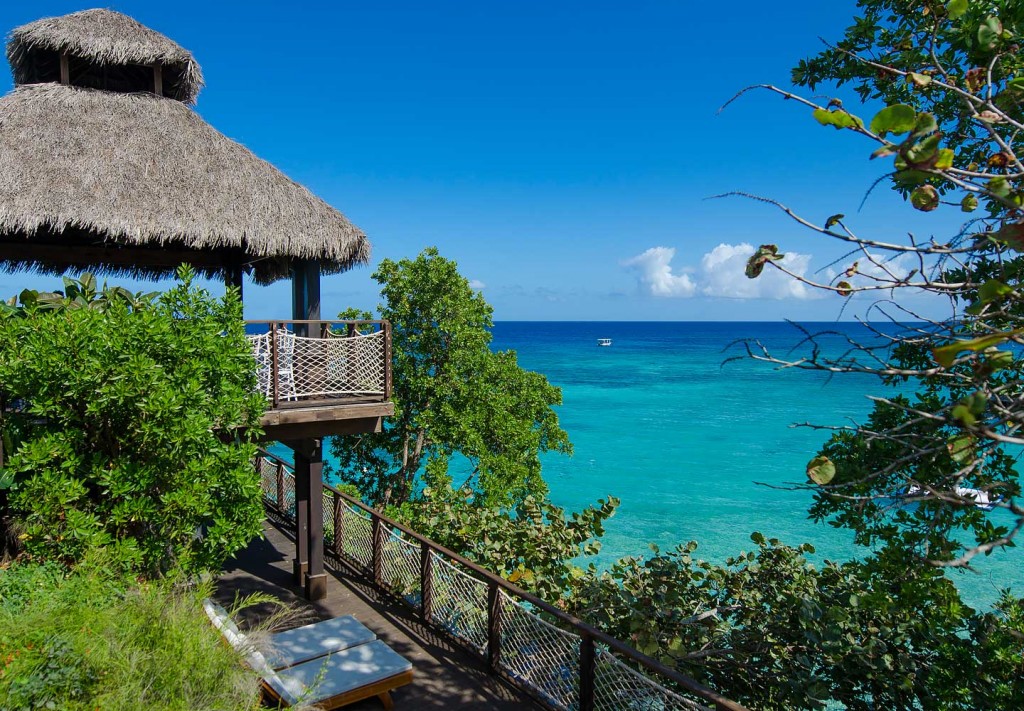 This is a lively resort though it can also be private and secluded in the Hillside Butler Village. Lots of room categories to choose from. This is the resort for those who want to choose between doing a lot, doing a little, or doing nothing. You won't be sorry no matter what you choose.