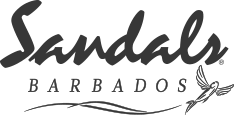 Sandals Barbados is the newest of the 21 Sandals, Beaches, and Grand Pineapple resorts scattered throughout the islands of the southeastern Caribbean's most beautiful beaches. Opening in January 2015 this jewel located the St. Lawrence Gap area of Barbados has everything you would expect at a Sandals Luxury Included resort and more!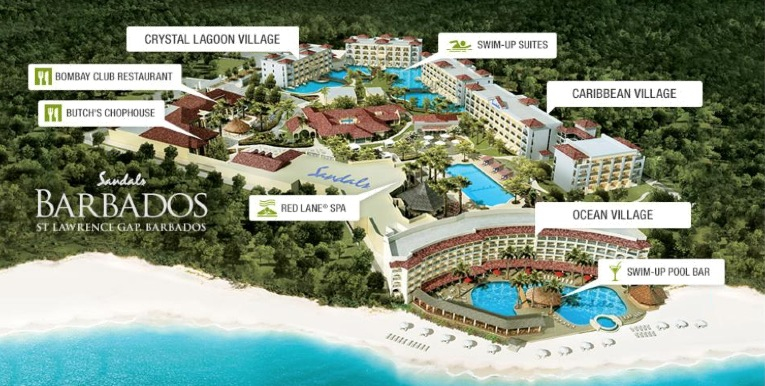 When you arrive at Grantley Adams International Airport (BGI) you'll go through Immigration and Customs. You will get the immigration form on the plane (bring a pen and look at it carefully BEFORE completion – I speak from experience). Once through immigration they will give you the departure stub – put that in your passport and bring it with you when you leave. Take your luggage outside the terminal to the Sandals Barbardos transportation area where you will be greeted warmly with cool towels and cold bottles of water (it took me 30 minutes from the time the plane landed until I got to the Sandals desk with carry on only luggage). Check in and your luggage will be tagged and put on a truck that follows the shuttle to the hotel. NOTE: Shuttles are provided by outside companies. The drivers and baggage handlers are not Sandals employees and should be tipped. The airport has FastTrack Service should you wish to take advantage of it.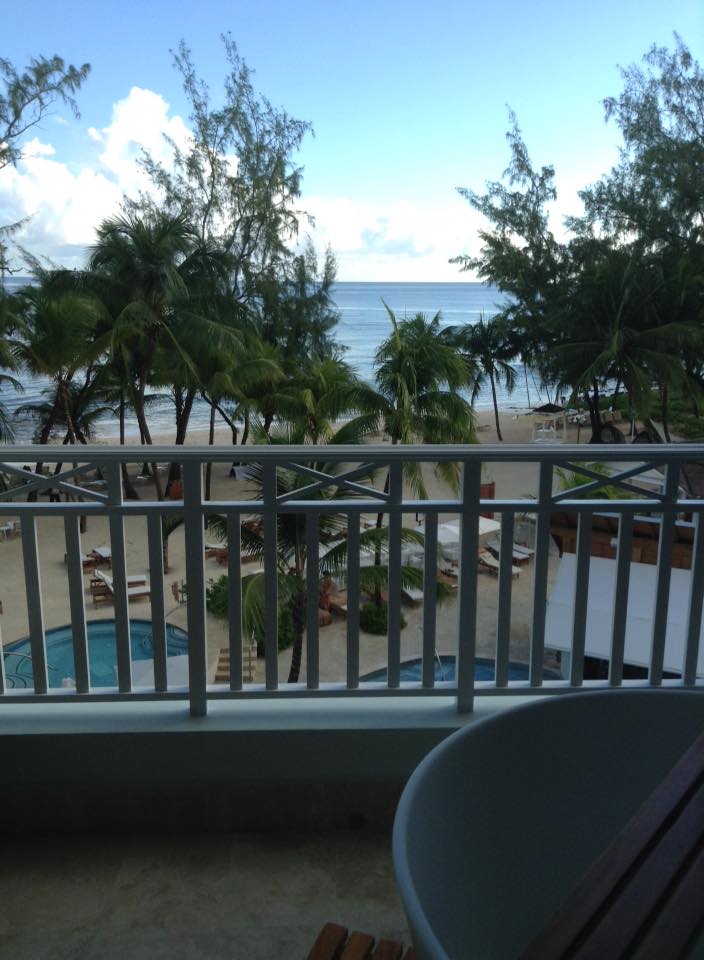 A 15 minute ride brings you to the resort. Once on property you'll be directed to the main check in desk or the Club Lounge for Club level and Butler service rooms. Regardless of room category you'll need a credit card on file for any incidentals such as photos, spa services, off-site excursions, or gift shop purchases. You will also need your return flight info. Tips for Butlers should be paid in cash before you check out. Please do not attempt to tip any other employee. If they accept they will be fired. Once checked in you'll be escorted to your room and given a brief tour of the grounds and the features of your room. Your bags will soon follow.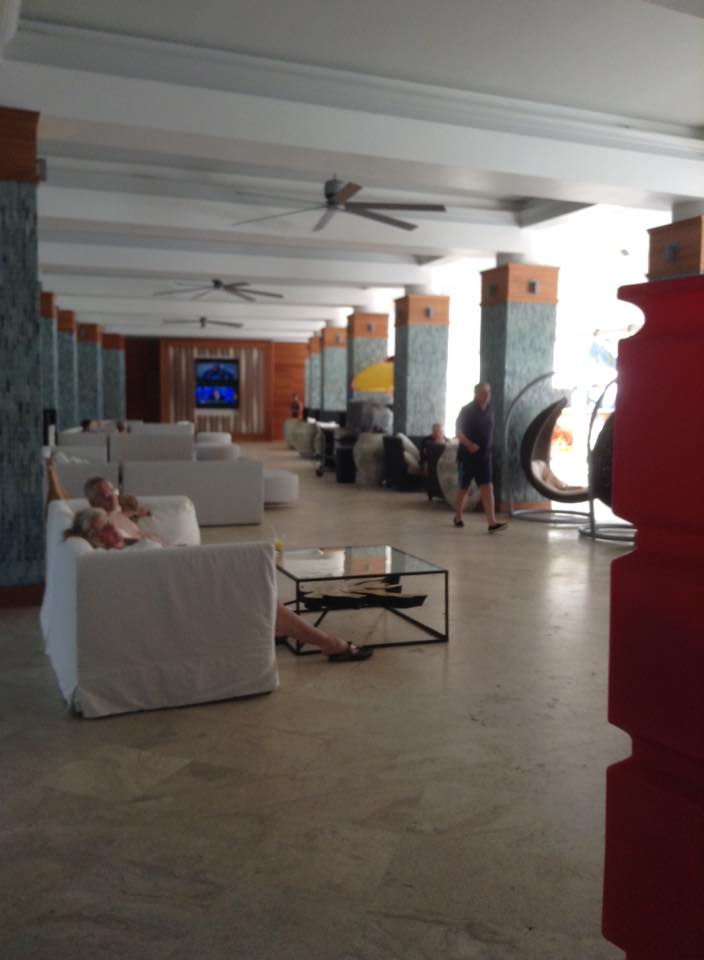 The resort is easy to navigate (see map above) with plenty of places to eat a meal or get a snack, order an adult beverage, have a cup of coffee, swim, or relax in a comfy chair . There are 12 dining options ranging from a hot dog cart for lunch by the main pool to the choice of Indian, Italian, Seafood, Sushi, Japanese, or Butch's Steakhouse for dinner. Some request reservations. Always check with the Culinary Desk (or your Butler). There's plenty of casual dining too. You won't starve I promise! Club rooms come with room service from 8:00am -10:00pm daily. Butler suites have 24 hour room service.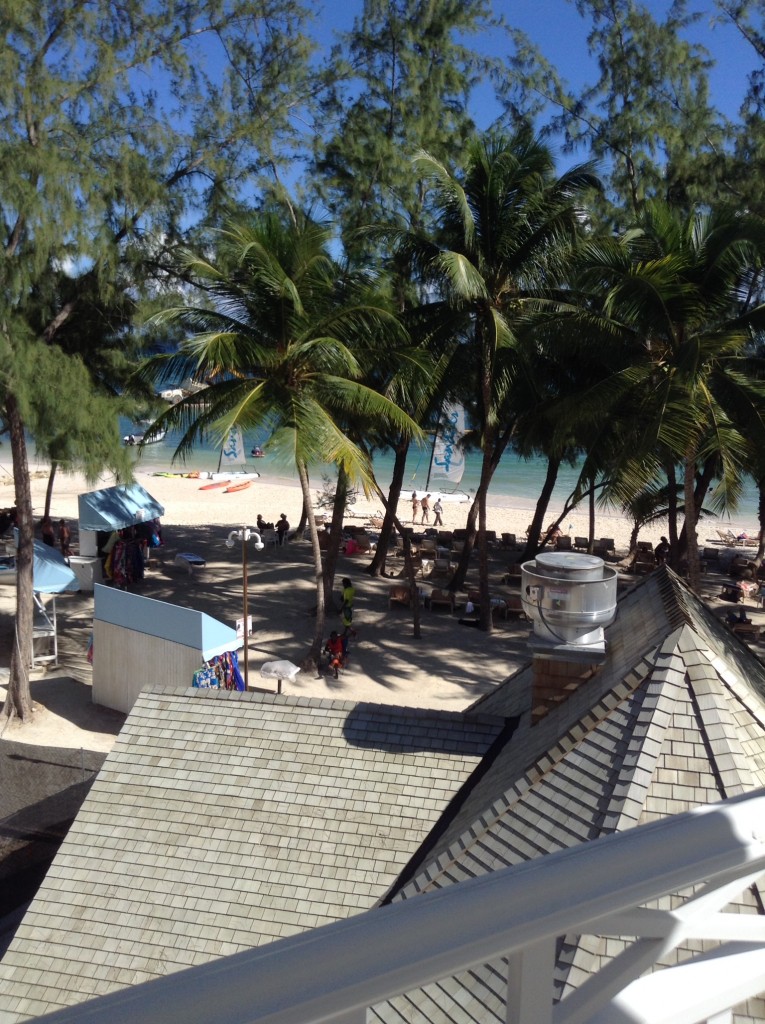 You can do as much or as little as you like. There is a volleyball game in the main pool each afternoon. You can take a yoga class, go to the spa, relax on the beach, or do an off-site excursion through Island Routes.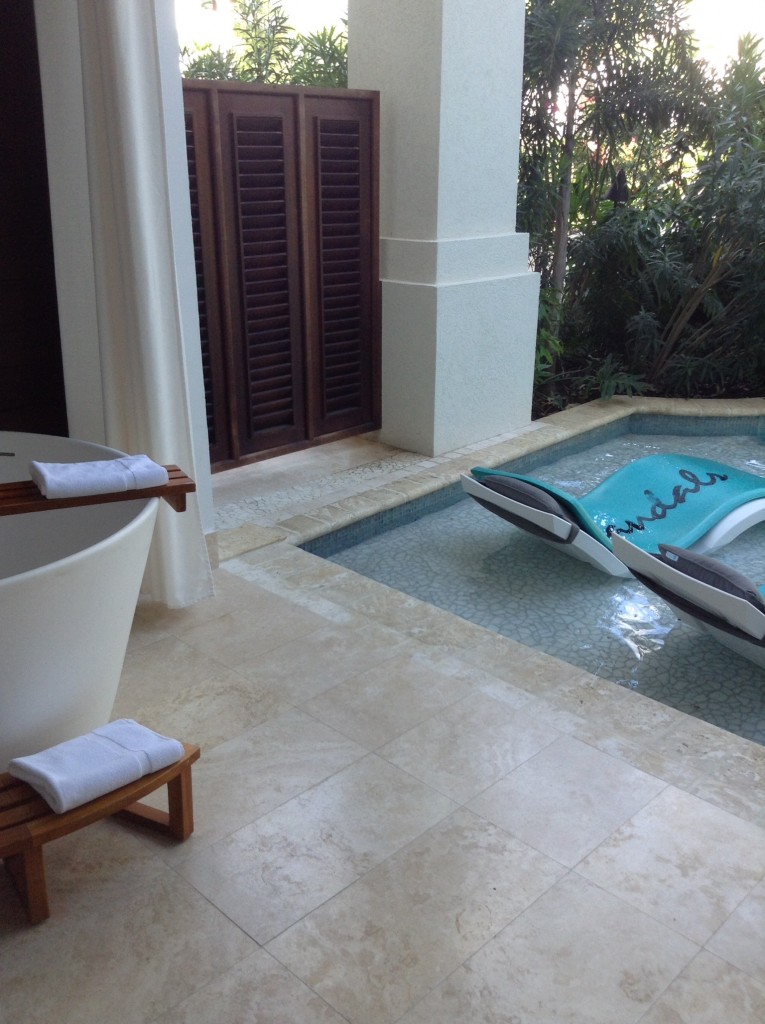 Your stay at Sandals Barbados includes non-motorized water sports, SCUBA diving (certification available at additional cost), and snorkeling (2 off-site trips on Fridays – morning & afternoon. Spaces fill quickly so sign up the day you arrive). Actually saw the Sandals Barbados dive boat when my husband and I were in Barbados snorkeling during a cruise stop to the island. The boat stood out as being brand new and state of the art compared to the others at the same location.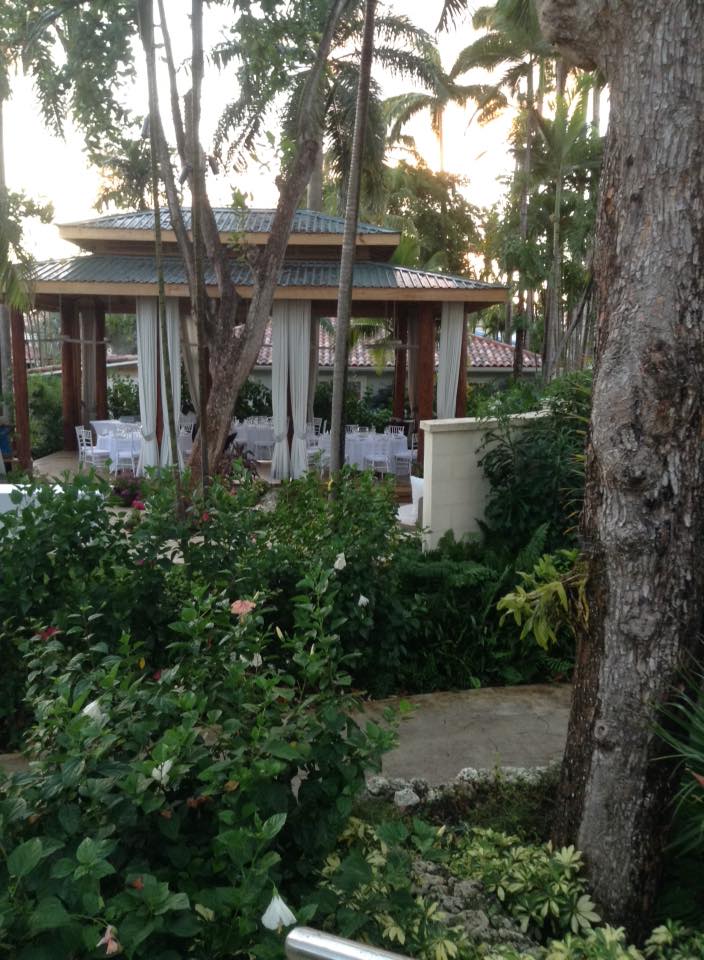 Destination wedding? Get married with your feet in the silky white sand or on an open air patio. Choose from 6 cake flavors including 3 new ones and 10 signature drinks. Decisions, decisions! Sandals WeddingMoons makes it easy to plan the destination wedding of your dreams! ASK ME for details!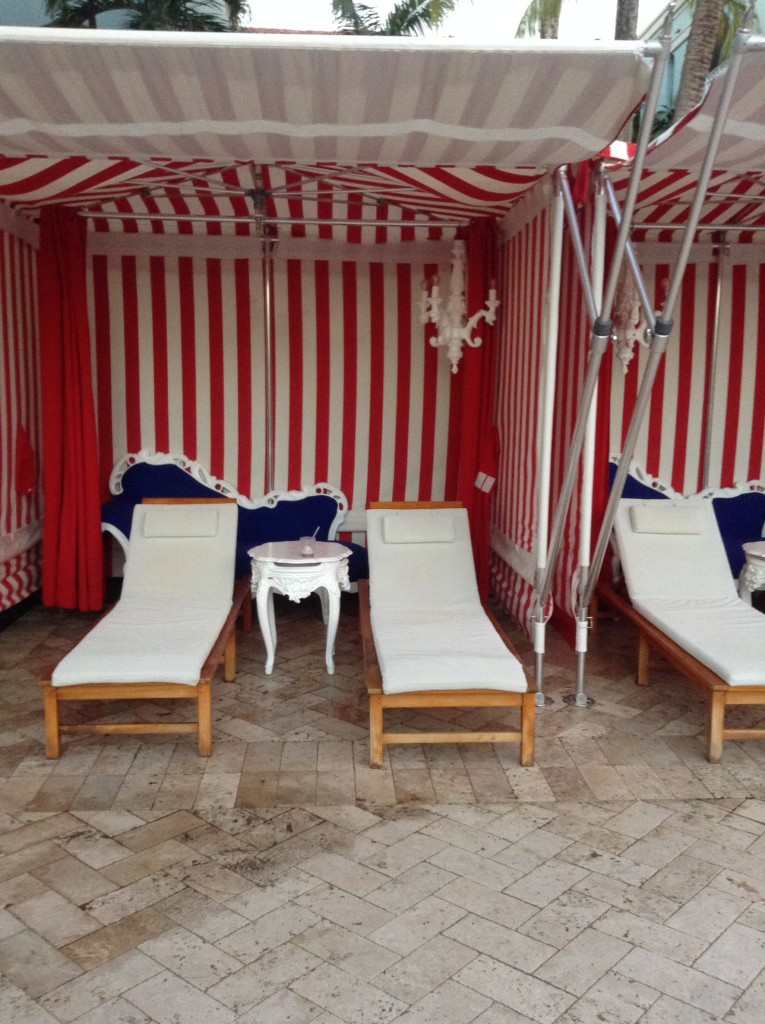 In brief, I loved it here and would go back again in a heartbeat. Barbados is a fabulous island with lots of shopping and nightlife. Stay at the resort or venture out – it's up to you! There is already an addition under construction that will be ready mid-late 2016 with additional guest rooms, a new pool, and another restaurant. Construction of two beach jetties to help calm the ocean in front of the resort should be done by the time you read this.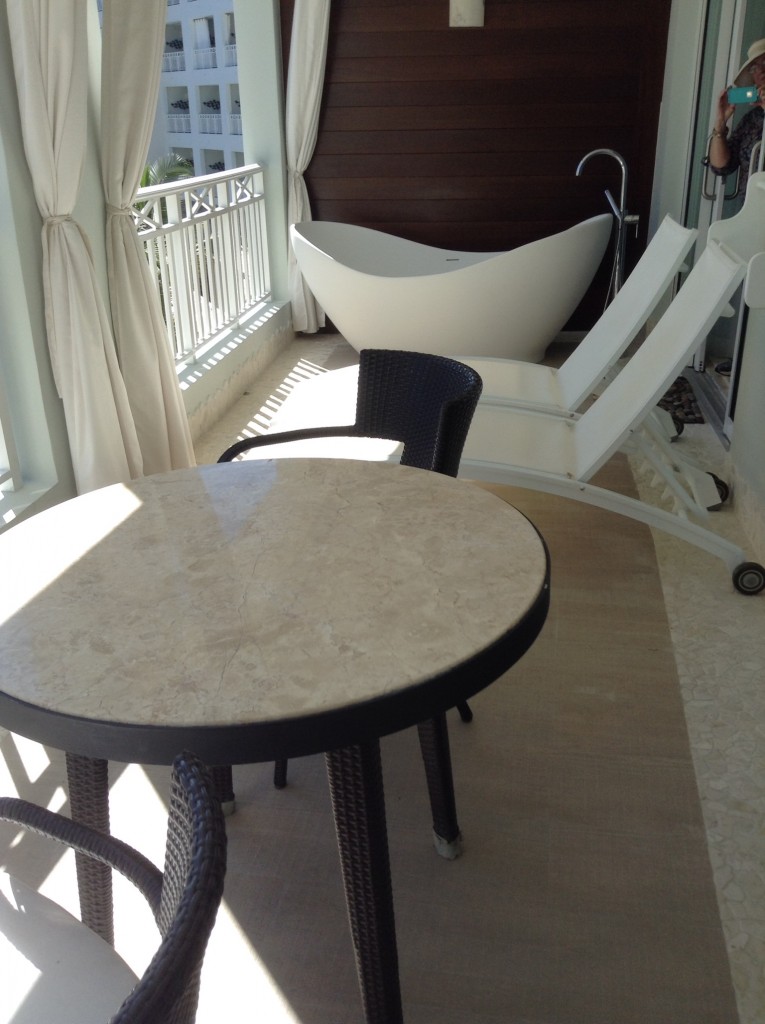 Want more photos? Follow us on INSTAGRAM @ATBWeddings! Want more info on how to book your honeymoon, vacation, or destination wedding at Sandals Barbados  or any Sandals, Beaches or Grand Pineapple Resort?  Contact me and I will hook you up!