The ATB Dream Team and I LOVE tented events! Check our Pintrest board to see a variety of tent styles, ways to set them up, light and decorate them. Before you decide to have your wedding or event under a tent take a look at some of events that All the Best Weddings & Celebrations has done under a tent.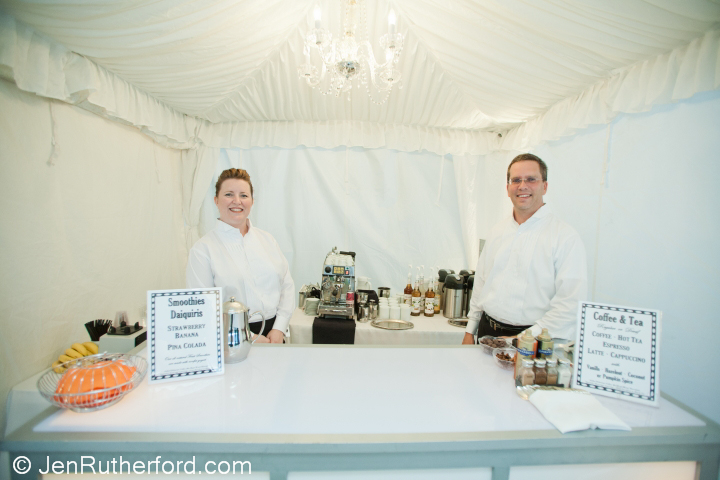 Tented events are very labor intensive. Think about it – everything that goes under that tent has to be brought to the site. Every utensil, plate, and glass. Every bite of food, every drink, every everything has to be ordered, picked, packed, delivered, unloaded, set up, cleaned up, packed up and returned to whence it came. It could cost, on average, 20% more for a tented event than for a similar event held at a reception venue even if it's in your backyard (unless guests self-serve ziti from aluminum trays on paper plates with plastic utensils).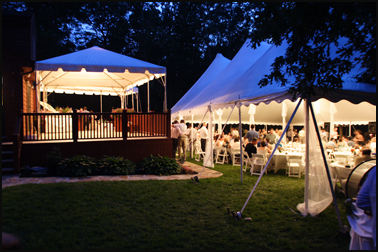 The size of the tent will depend a few things especially guest count. Lighting requires power as does entertainment, fans, air conditioning (or heaters) and catering. Are you close to enough electrical outlets that can handle all the power required or do you need a generator?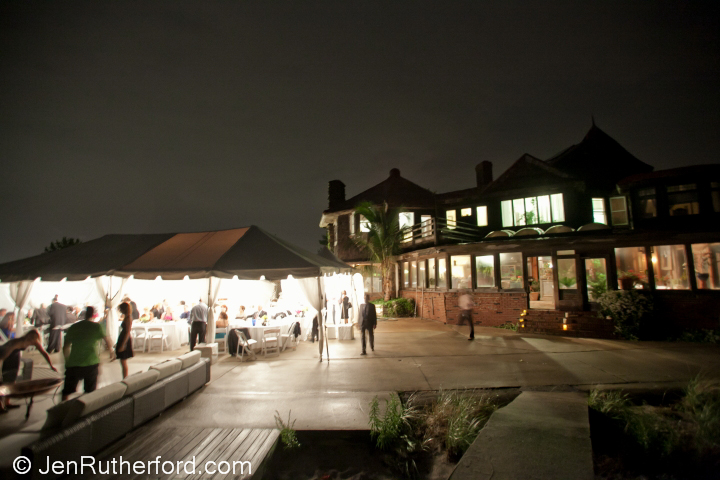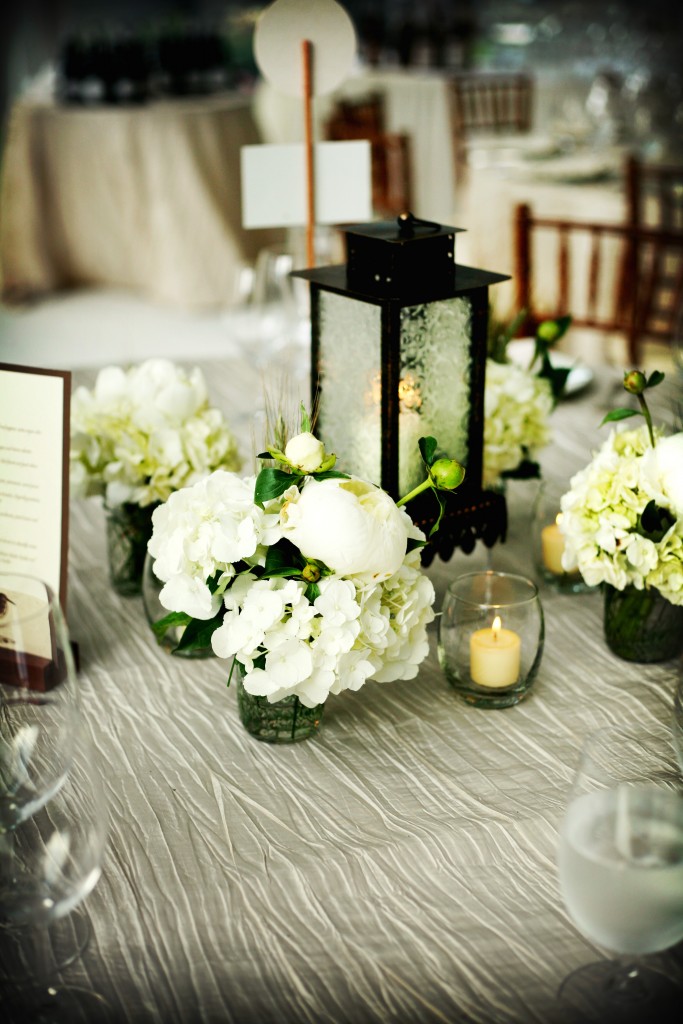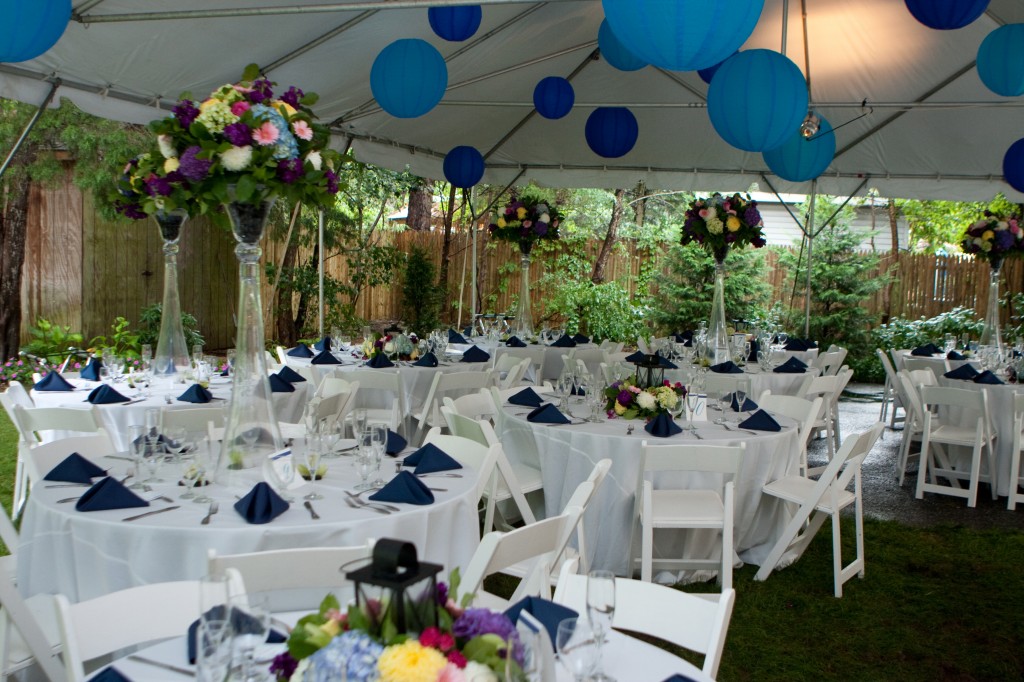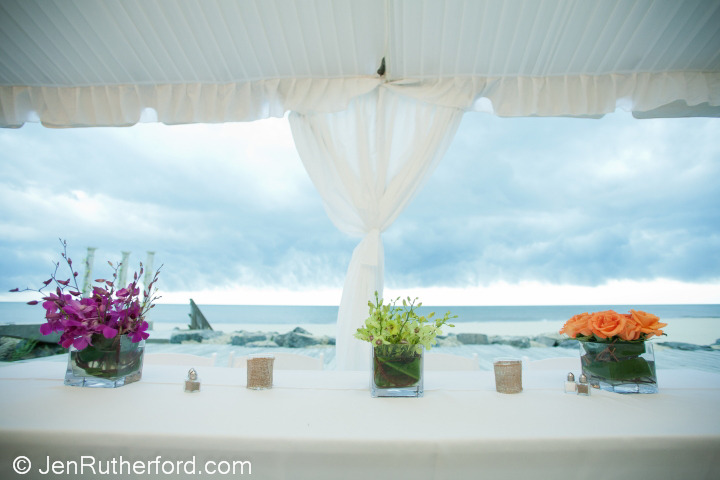 Putting your tent around or near a pool? You can create a custom mat for the bottom of the pool. You can also have custom decals created for the sides or top of the tent.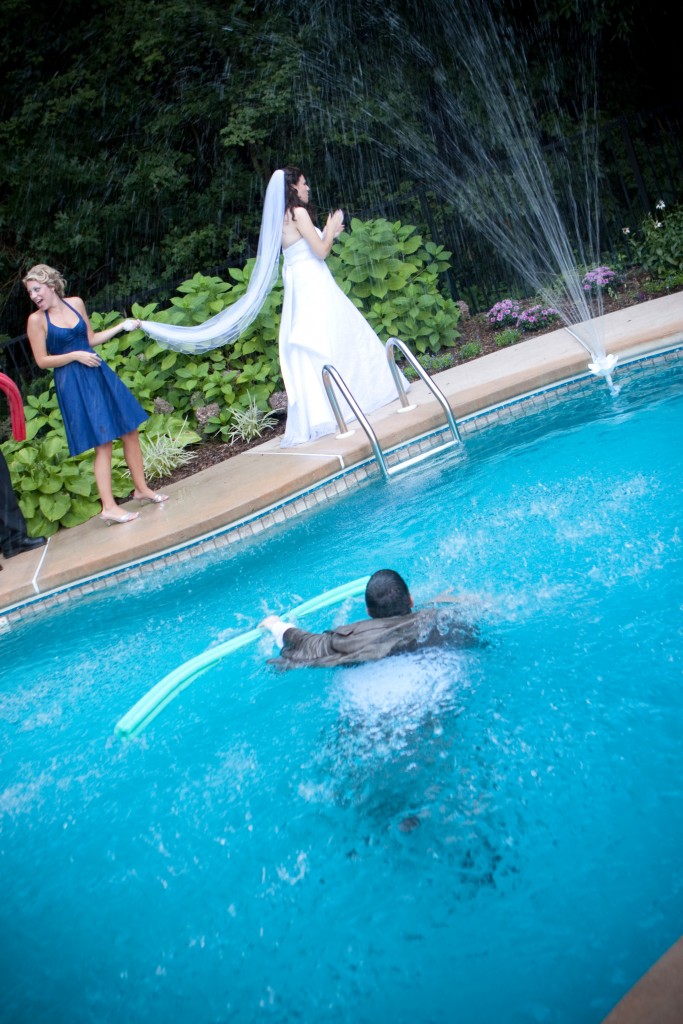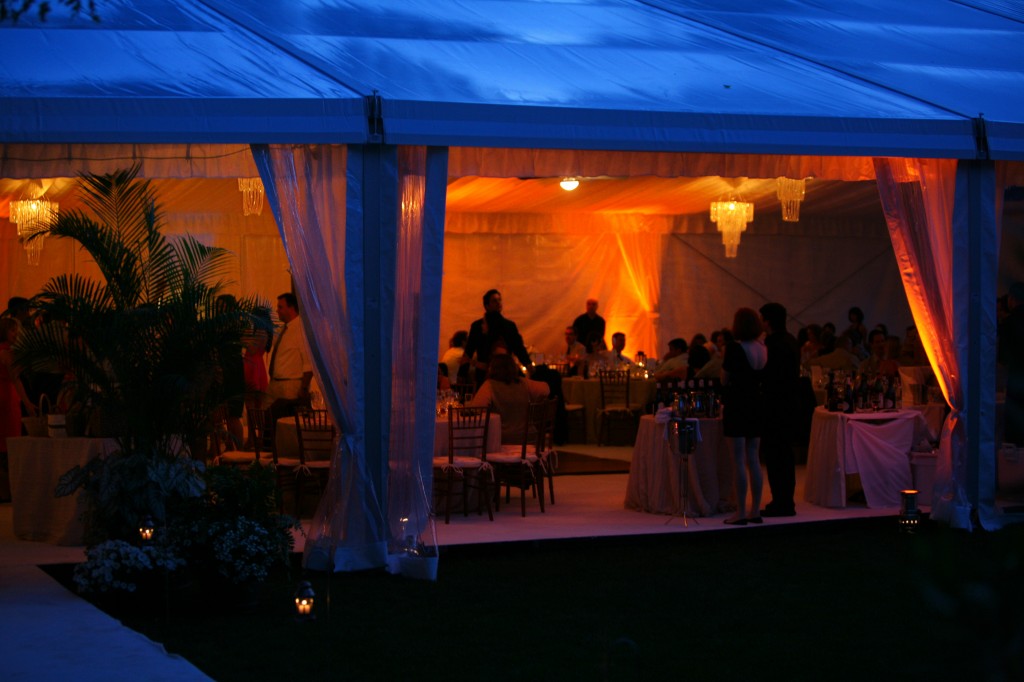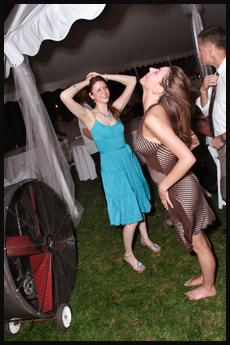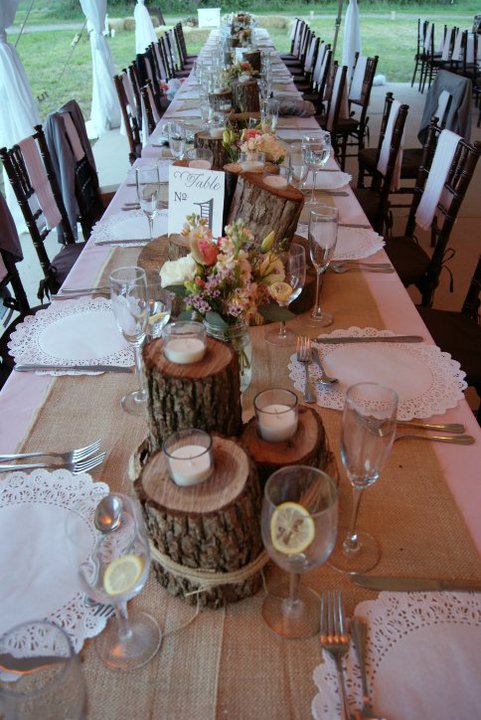 A tent offers one of the most unique ways to put your personal stamp on your event. You're literally starting with a blank canvas so you can make it anything you want from black-tie to casual. What's your tent style?
Bring some color in with linens and lighting. Keeping it casual? Try picnic tables with bench seating.  Want to go a little more formal? Long tables with ballroom chairs will look fabulous!
Just remember you can't do anything about the weather so you will have to have a Plan B in case it rains (they do make rain gutters for tents and covered walkways can be added),  unexpected costs can add up and you'll need to be on your toes with the details if you're doing this on your own. IMHO it's so worth it!